About Us
ABOUT DR. JOSEPH MILITELLO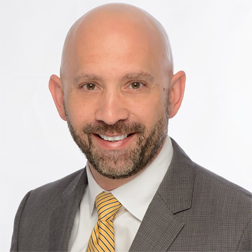 Dr. Joseph Militello is a board-certified ophthalmologist specializing in comprehensive medical and surgical eye care. Dr. Militello grew up in the Tampa Bay area, spending much of his youth in Hillsborough and Hernando counties. After graduating with honors from the University of Florida, he received his medical degree from the University of South Florida. He completed his internship at Tampa General Hospital and his ophthalmology residency at Case Western Reserve University in Cleveland, Ohio. After completing his training, he practiced in Manatee and Hillsborough counties. Dr. Militello has been serving the needs of Hernando and Pasco residents in his solo practice since opening his Spring Hill office in January 2005.
Dr. Militello has privileges at Spring Hill Regional, Brooksville Regional, and Oak Hill Hospitals. Dr. Militello has surgical privileges at Bayonet Point Surgery Center in Hudson, All Saints Surgery Center in Brooksville, and Florida Endoscopy and Surgery Center in Brooksville.
Dr. Militello is a member of the American Academy of Ophthalmology and the American Society of Cataract and Refractive Surgery. He is also a Diplomat of the American Board of Ophthalmology.
Dr. Militello is married, has a wonderful daughter, and enjoys biking, swimming, and hiking the National Parks with his family.
ABOUT DR. CHRISTOPHER KEATS
Dr. Keats is Florida Board Certified Optometrist. A doctor of optometry is a primary health care professional who examines, diagnoses, treats, and manages diseases and disorders of the visual system, the eye and associated structures as well as diagnoses related systemic conditions. Optometrists prescribe glasses, contact lenses, vision therapy and medicines, as well as perform certain non-invasive surgical procedures in accordance with state board licensure.
Dr. Keats grew up in Clearwater, FL. After graduating from Emory University in Atlanta, GA with a B.S. in Biology, he received his doctorate degree in 1999 from the Southern College of Optometry in Memphis, TN. He completed an externship at the Omega Eye Institute in Memphis, and practiced for several years in South Bend, Indiana. In 2001, Dr. Keats relocated to his home state of Florida, settling in Spring Hill.
Dr. Keats joined The Eye Center in November 2010. Dr. Keats is a member of the Optometric Extension Program, and the International Fellowship of Christian Optometrists.
He enjoys kayaking, mountain biking, backpacking, hydoponic vegetable gardening, and studying the Bible. He has been happily married since 1995 and has two children.