Intraocular Lens (IOL) Choices
Choosing the Cataract Lens That's Right for You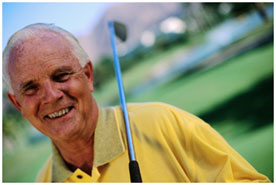 If you're considering cataract surgery, you know it's an important decision. Once you've decided to have the surgery, however, there's another important choice to make: which type of intraocular lens (IOL) to have implanted.
Would you like to be less reliant on glasses after surgery, or are you fine with wearing glasses? Do you have astigmatism? Is cost an issue? These are the sorts of questions you'll need to consider as you begin thinking about IOL options.
Dr. Militello will assist you in determining which IOL is best suited to your specific vision needs.
Dr. Militello offers the following Premium IOL options:
You're At Your Best When You Can See Your Best
Think for a moment about all of the activities you could enjoy if cataract surgery gave you quality distance vision without the hassle of eyeglasses or contacts:
Sports (golf, swimming, tennis)
Hobbies (shopping, boating)
Driving
Outdoor activities (riding bikes, hiking)
Watching TV and movies
Sightseeing
Your eyes are the only pair you'll ever have, which means that your choices for vision correction are among the most important health decisions you'll ever make. Dr. Militello Will help you determine which lens options is right for you.